With the pandemic disrupting the travel industry, more Americans are exploring the United States by car, and it's creating unprecedented driving related risk.
The U.S. Department of Transportation reported that over the course of 2020, Americans drove more than 2.8 trillion miles.
With states beginning to lift restrictions, these numbers are expected only to further increase. AAA reported that "more than 37 million people travelled 50 miles or more from home during the Memorial Day holiday weekend," which is a 60% increase from last year.
The Increase in Driving Related Risk
Do your customers know what their employees were doing during the pandemic? 
With more people back on the roads, there is a greater chance of increased driving related risk and a higher demand for last year's driving records to be updated.
Many law enforcement agencies are reporting more drivers speeding over 100 mph than before the pandemic. DUIs are a constant threat to public safety. While some states experienced a drop in DUI rates, others saw a surge in their numbers.
Colorado, for example, encountered a rise in DUI traffic incidents by 32% and deaths by 50%, regardless of its stay at home order.
On the other hand, since the pandemic restrictions have started to dissipate, states with decreased DUI rates are returning to their pre-pandemic numbers.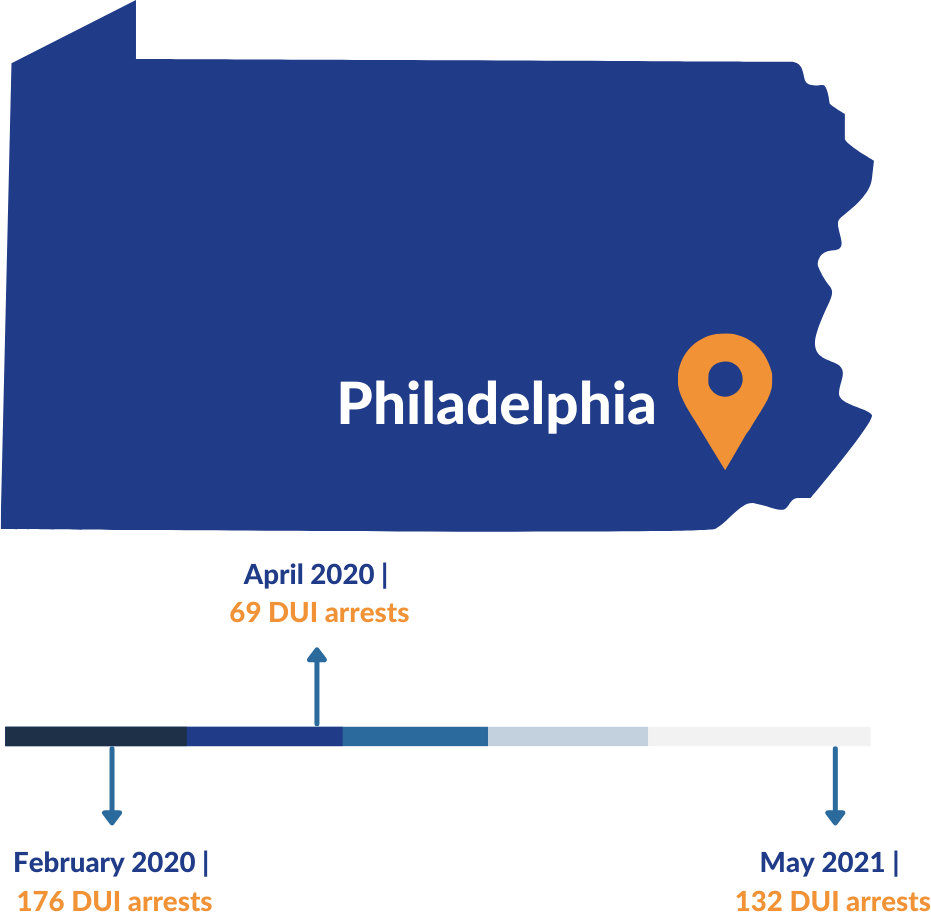 Philadelphia is one example of cities across the US that are experiencing a bounce-back in driving-under-the-influence arrests. The increased rates in DUIs are further evidence that employers should be monitoring their employees' motor vehicle records, especially as these numbers continue to grow.
How to Mitigate Driving Risk
If an employee continues to drive with a suspended license, then the employer unfortunately could be to blame.
Although drivers are supposed to report any serious traffic convictions, that is not always the case.
Assist your customers by encouraging them to do more motor vehicle records checks to help mitigate risk. A lot can change in a year, especially as we return back to normalcy.
Be Proactive with Tessera Data
Using our Motor Vehicle Records you are keeping your customer's business and communities protected by preemptively providing information to highlight those who present risk.
Gain access to motor vehicle records across all 50 states and Washington D.C. through Tessera. We can deliver MVRs almost instantaneously from DMVs across the country. Our focus is on real-time transaction processing to reduce the turnaround time for your clients to make better decisions.